This year, our Dispensers for Safe Water program once more provided access to safe water for nearly 5 million individuals across Kenya, Uganda, and Malawi. We estimate that this simple and low-cost innovation has prevented over 2.5 million cases of diarrhea in children and saved over 2,000 young lives to date. The program hit several milestones throughout 2017:
In April, we re-examined the evidence and concluded that the program's evidence base continues to be robust and the program itself highly cost-effective at roughly $1 per person per year.
In September, the program was honored during USAID's Global Innovation Week as a member of the Million Lives Club.
In November, GiveWell recognized the program as a Standout Charity, making Evidence Action the first organization to have three programs recognized by GiveWell for their cost-effectiveness.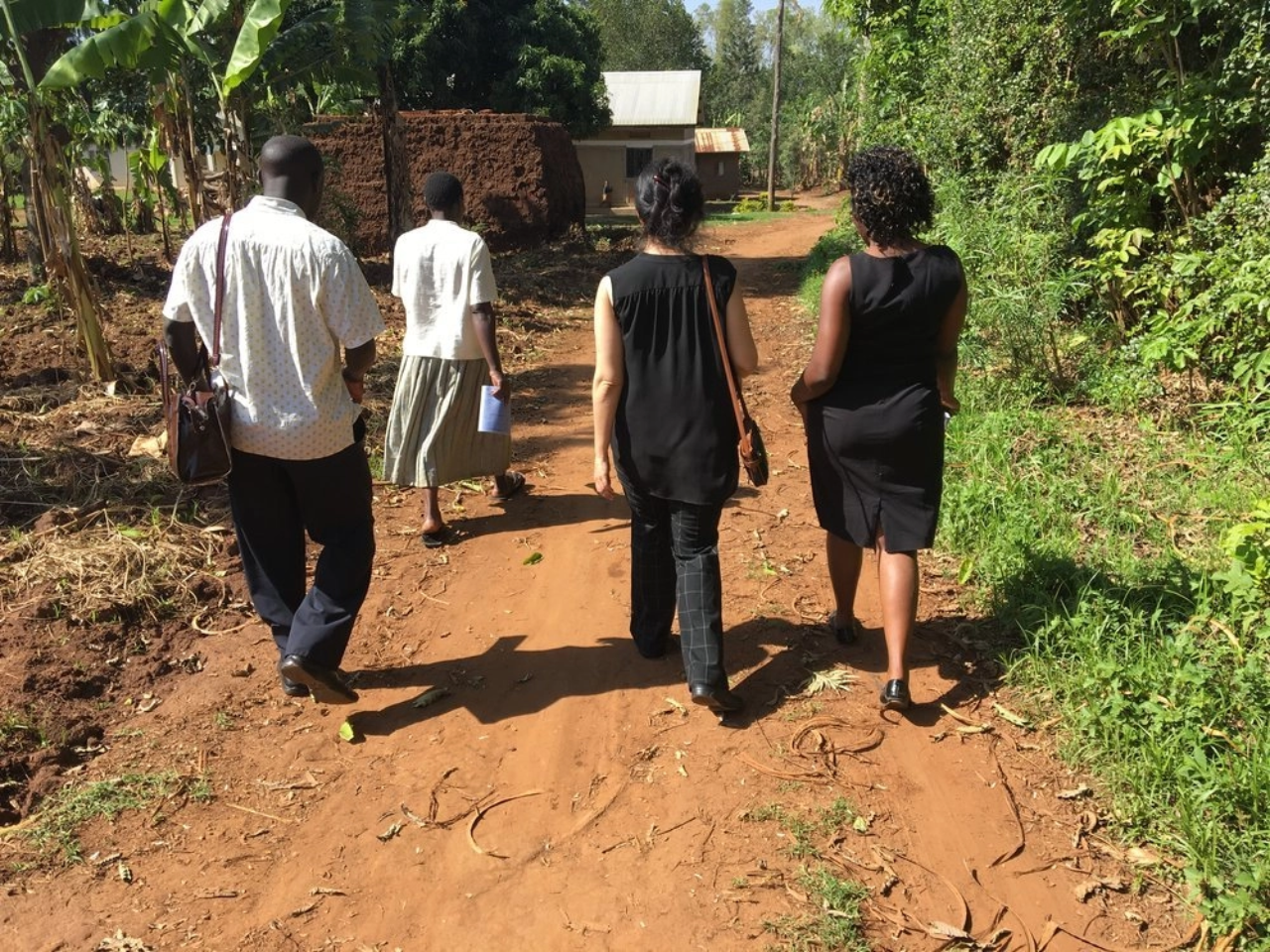 CEO Kanika Bahl visits the Dispensers program in Kenya earlier this year.
The program's success stems from its whole community approach: focusing on behavior change by placing the dispensers free of charge by public water points, sustaining last-mile service through our field staff who continuously ensure chlorine is available and dispensers are functioning, and repeated community engagement through our volunteer promoters who take pride in their responsibility for the dispenser and their community's usage of it. Our live data dashboard allows us to monitor and evaluate dispenser reach, adoption, and cost-effectiveness, helping us to build on the success of the program's design.
We are proud of the impact that Dispensers for Safe Water has had on the communities that we serve, and we hope to amplify the impact of the program even further through additional interventions that leverage our "last-mile" delivery platform in the future.
Topics
Focus Area(s)
Program(s)
Location(s)