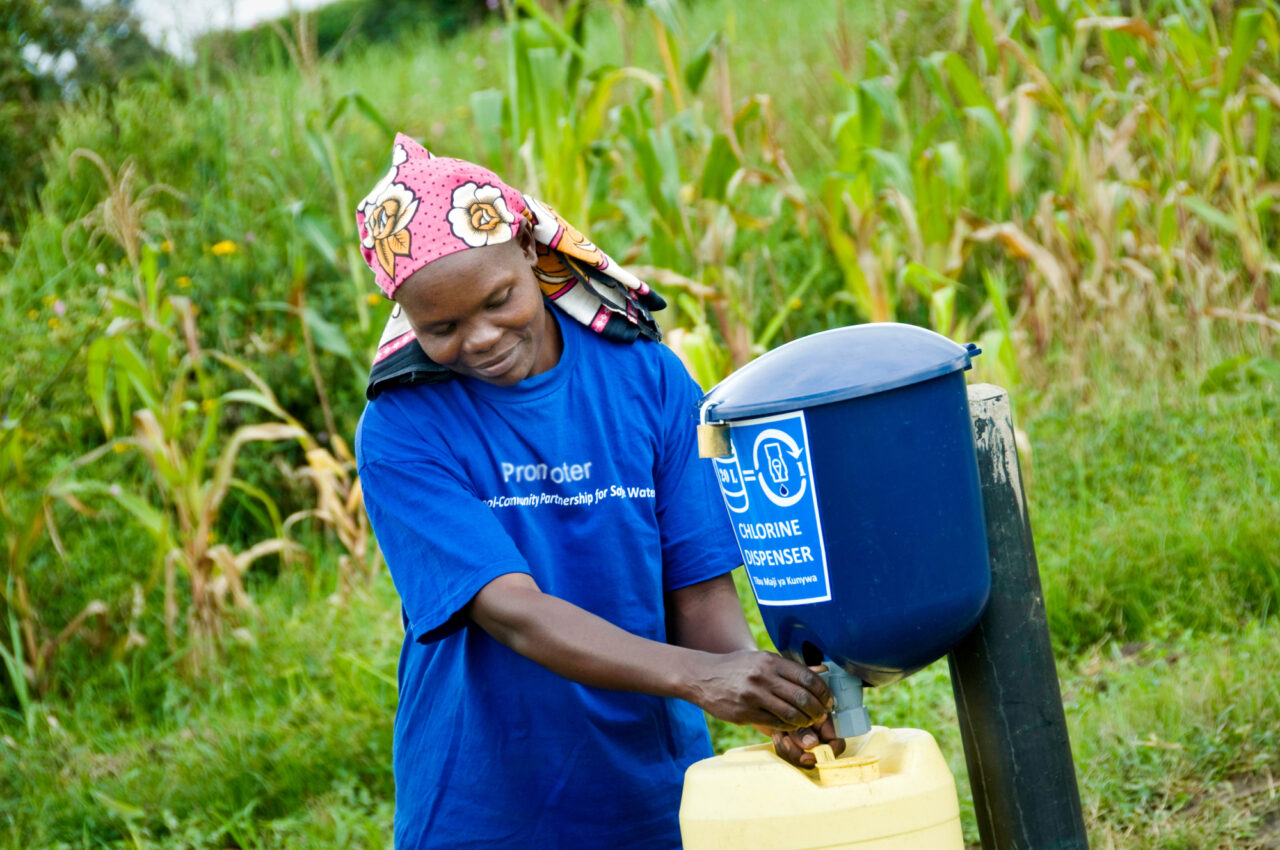 Help us reach millions of people with the world's most effective health interventions

Every dollar you give will be maximized to its fullest potential.
Your gift will have a measurable impact on the wellbeing of people around the world. We deliver our interventions at the lowest cost possible while achieving as much impact as possible — meaning we offer incredible value for each and every dollar. You can maximize your impact on the world today.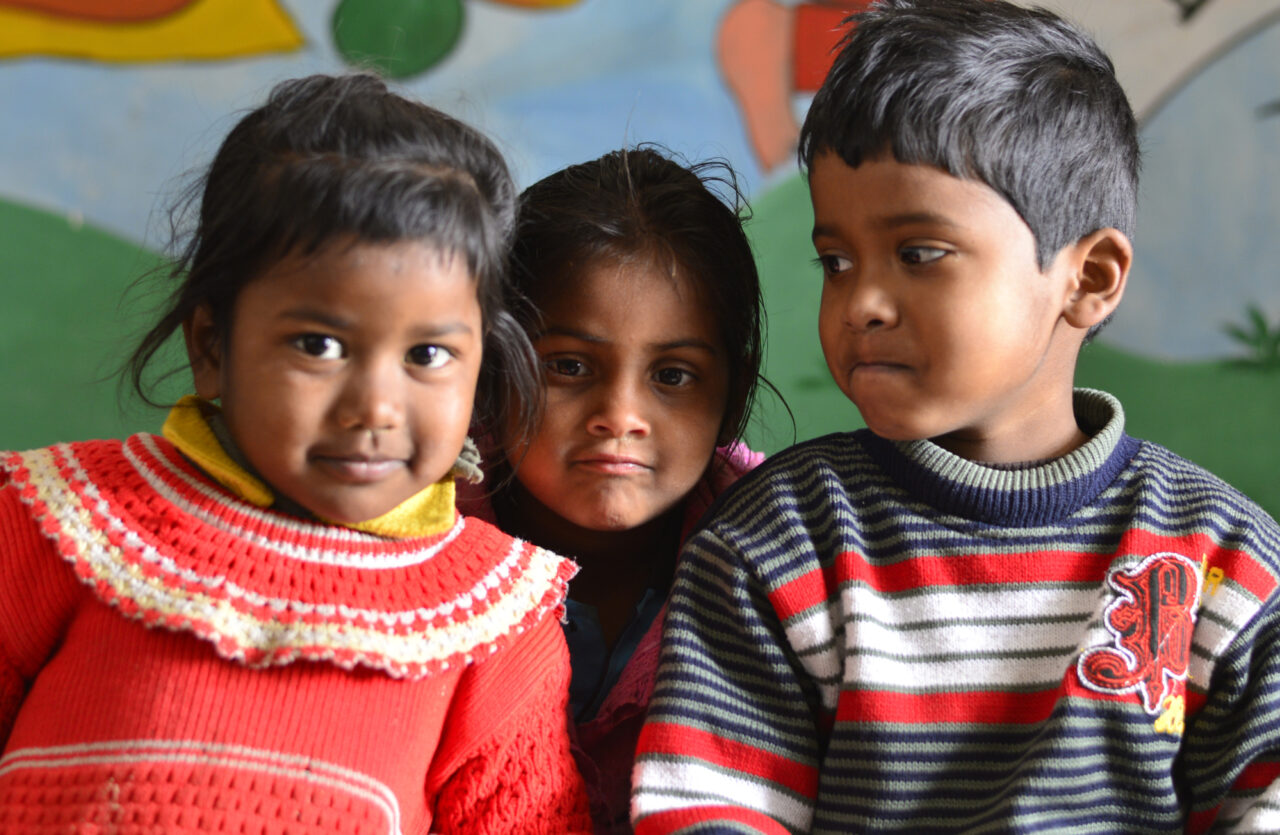 We are trusted as one of the most transparent, high-impact charities.
Make sure your donation counts towards 2023
For a donation to be recognized in 2023:
Payment Type
Suggested Initiation Date*
Received By

US ACH Direct Debit (online through our donation platform, Fundraise Up)

December 15

December 31

ACH Transfers (offline rather than through Fundraise Up)

December 22
(must request ACH transfer instructions in advance at [email protected])

December 29

Wire Transfers

December 22
(must request wire transfer instructions in advance at [email protected])

December 29

Checks - sent via standard mail

Postmarked by December 30

Checks - sent via carrier

December 29

Stocks

December 15

December 29

Cryptocurrency

December 15

December 29

Credit/debit card, Apple Pay/Google Pay, Venmo, or PayPal

December 31

December 31
For questions on whether your donation is tax deductible, check out our FAQ. If you're interested in making a tax-deductible donation from another country, we partner with organizations across multiple countries, listed here, to make your gift tax-deductible. Please note the suggested dates above are not intended to apply to our partner organizations or third parties; please check with the relevant entity directly about year-end giving deadlines.
*These are suggestions only – please note that processing times vary by geography, bank, and donation type and may take longer. We recommend confirming processing times with your financial institution. For wire, bank transfer, check sent via carrier, stock, and cryptocurrency donations, Evidence Action can recognize a gift in 2023 if received by December 29th; if received after the gift will be recognized in 2024. Donations made via our website - other than US ACH direct debit - can be made up until midnight on December 31.

Our funds enable donors to provide flexible, strategic support that epitomizes our value "think big, act urgently." Investments in these funds are used to take advantage of emerging opportunities, fill critical programmatic funding gaps, and expand our impact.
High Impact School Health Fund

Investing in school health provides important benefits now and into the future. When children are healthy and able to attend school, productivity and future economic prospects grow exponentially. Fittingly, delivery of critical health programs in schools is one of the most cost-effective ways to improve children's lives. Our established model, leveraging government infrastructure and human capital (teachers!), allows us to reach millions of children.

Deworm the World has been so effective that we are close to declaring victory in the fight against parasitic worms in several geographies. We've already used our platform and expertise to launch iron and folic acid supplementation in India. We can expand these programs to new geographies where millions of children need treatment and other high-impact yet underfunded health solutions that we can help deliver at schools, such as HPV vaccines. Maximize your investment and our existing partnerships to improve children's lives – today and into the future.

Safe Water Now Fund

Safe water is essential for life. Investing in water quality helps fill a critical gap: water access alone isn't enough. Wells and boreholes built by governments and NGOs are the first step — our safe water work ensures that children and families get the critical health benefits that water treatment provides. And this work uses existing water infrastructure, providing incredible leverage and value for money when it comes to saving a child's life!

We're expanding and scaling water treatment interventions we know work, and continuing to test complementary ones that can reach even more people. Your investment will help fund the most urgent and compelling safe water opportunities, improving the health of children and communities.

Radical Scale Fund

We're constantly on a quest to find solutions to the challenge of poverty — some of these are new, some overlooked. But whatever the solution, once we're convinced of its return on investment, we're determined to deliver it with the greatest impact and value for money. We only scale what we have tremendous confidence in – and can steadfastly commit to our donors that we stand behind.

We're pushing the limits of expansion and innovation: looking to bring existing solutions to new geographies, and challenging ourselves to have the best delivery models out there. And because of investments over the last decade in our programs, country presence, and Accelerator, we now have more shovel-ready opportunities than funding to deliver them – and the backing of some meticulous charity evaluators to boot. Investing in our Radical Scale Fund enables us to be bold and nimble – to take advantage of the most urgent and promising opportunities for outsize impact.

Are you interested in other ways to give?
Donating via ACH, Apple Pay/Google Pay, Venmo, or PayPal

You may donate via any of these means here. We use a fundraising platform, FundraiseUp, to process donations made online; all donations made online incur a 3% fee.

We strive to make your gift have maximum impact. There are transaction fees associated with varying online payment mechanisms. The most cost-effective way for us to receive donations is ACH. ACH transaction fees are 0.8% with a maximum $5 fee per transaction. Bank verification is required for ACH donations; this can be done at no cost through submitting a micro deposit which takes approximately two business days, or immediately for a fee of $1.50.

We also endeavor to make supporting Evidence Action as easy as possible! We have numerous ways to accept donations via credit card and mobile wallet. Transaction fees for donations made through MasterCard, Visa, Discover, Apple Pay or Google Pay are 2.2% + $0.30 per transaction. Transaction fees for American Express are 3.5% + $0.30 per transaction.

Transaction fees for PayPal are 1.99% + $0.49 per donation; there are no Venmo transaction fees.
Donating by check

Please complete this form – this enables us to track and record your donation more efficiently. Then you can make out your check to Evidence Action and send to:

Evidence Action
P.O. Box 65480
Washington, DC 20035-5480
Donating by wire transfer

Donors interested in sending funds by wire transfer should complete this form; we'll provide wire instructions upon receipt.
Support Evidence Action by creating a fundraiser
Donate via donor-advised funds

Evidence Action accepts contributions from donor-advised fund (DAF)-sponsoring organizations. If you have a DAF at Fidelity Charitable, Schwab Charitable, or BNY Mellon, you can make a contribution directly via DAF Direct. Use the Designation option if you would like to contribute to a particular program; if blank, funds will go toward Evidence Action (Unrestricted). For contributions originating from other DAF-sponsoring organizations, please contact your DAF sponsor on how to make a gift to Evidence Action.

When you make a DAF gift, it's possible that the sponsoring organization will not share your information with us. Please complete the form here so we can make sure to thank you and ensure that your gift gets to where it is intended.
Make a legacy gift

If you're interested in making a legacy gift, such as bequests, IRAs, or charitable gift annuities, please reach out to [email protected] to start the conversation.
Donate stock shares

Prior to initiating the transfer of your stock to Evidence Action, please complete our donation form and include the number of shares we should expect. This enables us to track and record your donation more efficiently.

Information for the delivering firm/broker to initiate a transfer via DTC (for shares held in "street name" with your broker):

Name: Evidence Action
Woodbury Financial Services
DTC Number: 0443
Evidence Action, Inc
Account Number: AUW183093

If you have any questions, please contact our advisor:

Put Phimmasone, Managing Partner
Private Investment Management Capital
+1 202-603-6094
[email protected]
Donate via cryptocurrency

We partner with Coinbase Commerce to accept 11 cryptocurrencies and make donating crypto simple and secure. Click "Donate crypto" upon donation checkout (located on the bottom right-hand side, below the donate button). The total fees for cryptocurrency are 6% (5% platform fee and 1% processing fee).

Donating cryptocurrency is a non-taxable event, meaning you do not owe capital gains tax on the appreciated amount and can deduct it on your taxes. This makes cryptocurrency donations one of the most tax-efficient ways to support Evidence Action.
Corporate matching

Your contribution may be eligible for a match! Search for your employer's name in the prompt during checkout or use the tool here.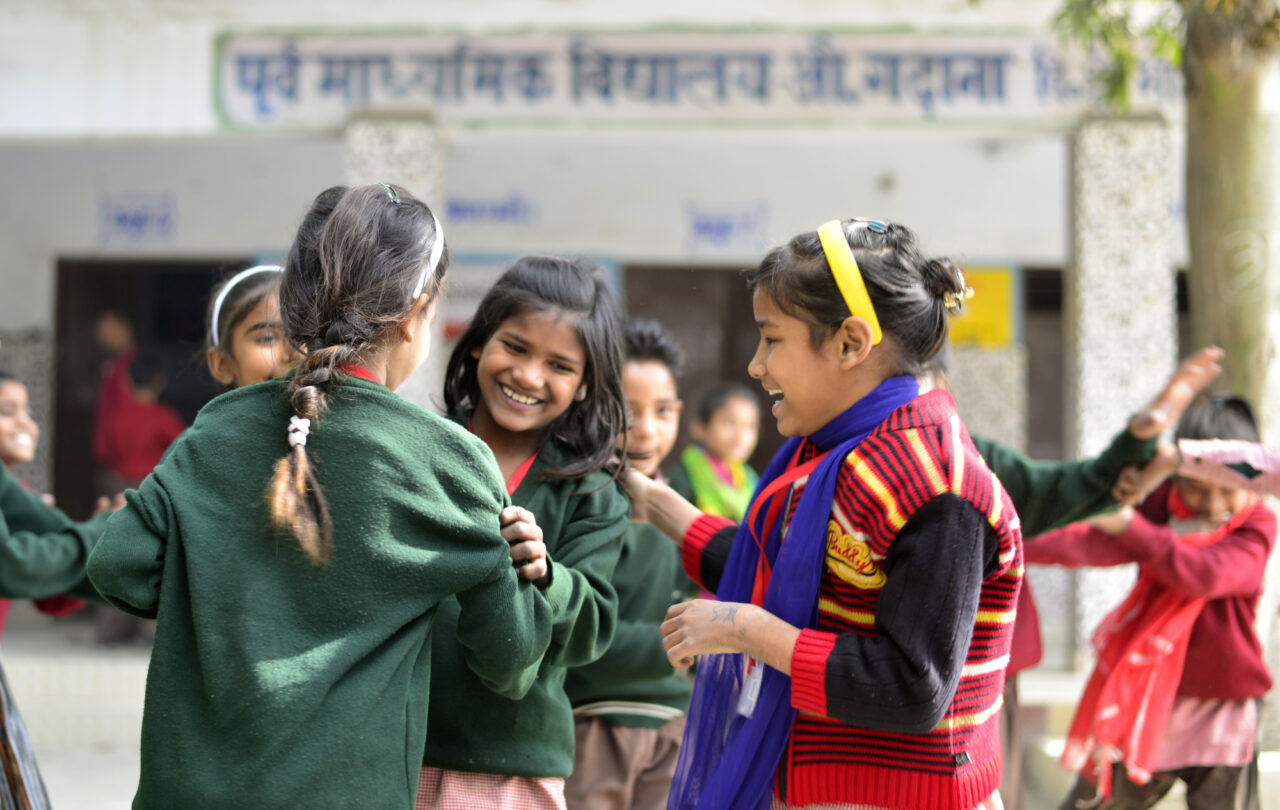 How do I make a tax-deductible donation from another country?
We partner with organizations across multiple countries, listed below, to make your gift tax-deductible.

You can also elect to give via our fundraising platform, FundraiseUp, to process online donations, however donations made from outside the US may not be tax-deductible. All donations made online incur a 3% fee. Canadian donors may choose to donate directly to us via Pre-Authorized Debit (PAD); transaction fees are 1% + $0.30 with a maximum $4 fee per transaction; instant bank account verification incurs a $0.80 fee. Donors in the Single Euro Payments Area (including EU countries and the UK) can make donations via direct debit; transaction fees are 0.8% + $0.30 with a maximum $6 fee per transaction.
Australia
Czechia
Germany
Netherlands
New Zealand
Spain
Switzerland
United Kingdom
Is my donation tax-deductible?

Donations made by individuals living in the U.S. are tax-deductible. Evidence Action is a 501(c)3 tax-exempt organization and your donation is tax-deductible within the guidelines of U.S. law. To claim a donation as a deduction on your U.S. taxes, please keep your donation receipt as your official record. For individuals living outside the U.S., please view options for tax-deductible donations above.

If I'm a recurring donor with FundraiseUp, how do I update my payment method, credit card information or donation amount in my online account?

You can update the details of your recurring plan in the donor portal. Login to your online account and select 'Edit payment details' option for your recurring plan. You can then change the amount of your donation, opt-in/out of covering fees, or modify your plan's frequency, charge date, or payment method.

How do I cancel my recurring donation plan with FundraiseUp?

At the bottom of your email receipt you will find a link which will direct you to your donor portal showing you details of your recurring gift plan. From there click the Cancel Donation button at the bottom of your donor portal page to cancel your plan.
If I'm a recurring donor with Classy, how do I update my credit card information or donation amount in my online account?

See here for instructions on how to update credit card information or donation amount, and how to manage your recurring donation. Evidence Action will soon be fully transitioning to our new donation platform Fundraise Up; at which point, if you'd like to update your information or settings, you will need to do so via the new donor portal. If you have any trouble please contact us at [email protected] and we will help you.

How can I update my personal information?

If you have contributed online to Evidence Action, you can update your personal information online by logging into the donor portal. If you are having trouble logging in, you may contact us at [email protected] or call and leave a detailed voicemail at +1 202.888.9886.

I tried making a donation online, but it didn't seem to process. What happened?

We are sorry to hear that you're having trouble making a donation. Make sure:

The billing address you entered matches the address associated with your credit/debit card

Your device has a strong internet connection, so that the payment can fully process

Your credit card and banking information is accurate and your card hasn't expired

Your bank has not declined the charge due to a fraud check on their side.

If you have attempted to donate online and received a 'donation declined' message, please check with your bank to see if the transaction actually went through.



How long will it take to receive a receipt for a donation?

Receipts for mail donations are typically sent within 3 weeks following when we receive your gift. For online donations, a printable receipt is sent via email within minutes of the successful transaction.


If you did not receive a receipt for a gift you've made, please contact us by emailing [email protected] or calling +1 202.888.9886.

How can I verify that my donation has been processed?

Gifts made by phone via credit card can be verified through your credit card company. Gifts made via check can be verified by your bank. Gifts made online can be verified by logging into your online donation account and reviewing Transaction History. Additionally, you can confirm that the Evidence Action has received your donation by contacting us at [email protected] or calling +1 202.888.9886.
I'm completing my taxes and need the mailing address and tax ID for Evidence Action.

The mailing address and tax ID for Evidence Action is:


Evidence Action
1133 Connecticut Ave, NW, Suite 200
Washington, DC 20036


Tax ID: 90-0874591
My company emailed me stating that Evidence Action has not responded to a Matching Gift request. How do I follow up to make sure Evidence Action has received the additional funds?

Please send your request to [email protected] and we'll be in touch with you as soon as possible. In the email, please provide your:

Full Name

Full Address

Donation Amount

Date of Donation

Name of corporation participating in an employee giving program
Can I change where I want my donation to go?

Yes. Please contact us at [email protected] or at +1 202.888.9886. Please have ready the date of your gift, the dollar amount, the program it went to, and where you would like it to be allocated. If you need to leave a voicemail message, please be sure to leave your name and phone number, including your area code.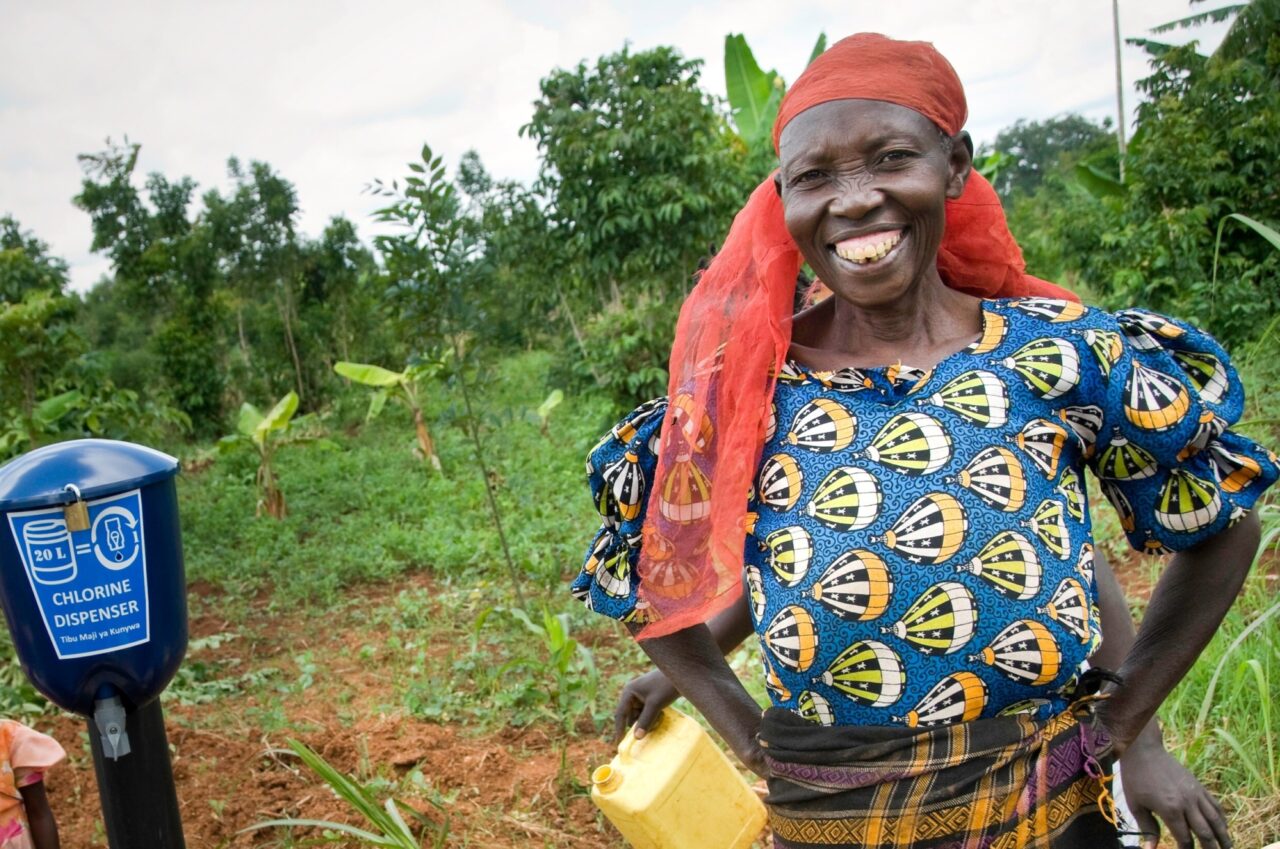 Maximize your impact: Invest in proven health interventions that measurably change lives
We've got the evidence, the data, and the expertise to deliver the most impact for the lowest cost — but we need your support to make it happen. Together, we can change and save millions of lives.