In May 2021, we provided technical assistance to the Lagos State government to conduct its first state-wide school-based deworming campaign, targeting approximately 1.3 million school-age children. The program, led by the State Ministries of Health and Education, as well as the State Universal Basic Education Board (SUBEB), focused on 10 Local Government Areas (LGAs) within Lagos State.
The launch of school-based deworming was originally planned for 2020; however, it had to be postponed as Lagos became the epicenter of the COVID-19 pandemic in Nigeria. Launching the deworming program this year required significant preparation, coordination, and flexibility in order to adhere to public health safety measures that would keep both teachers and students safe.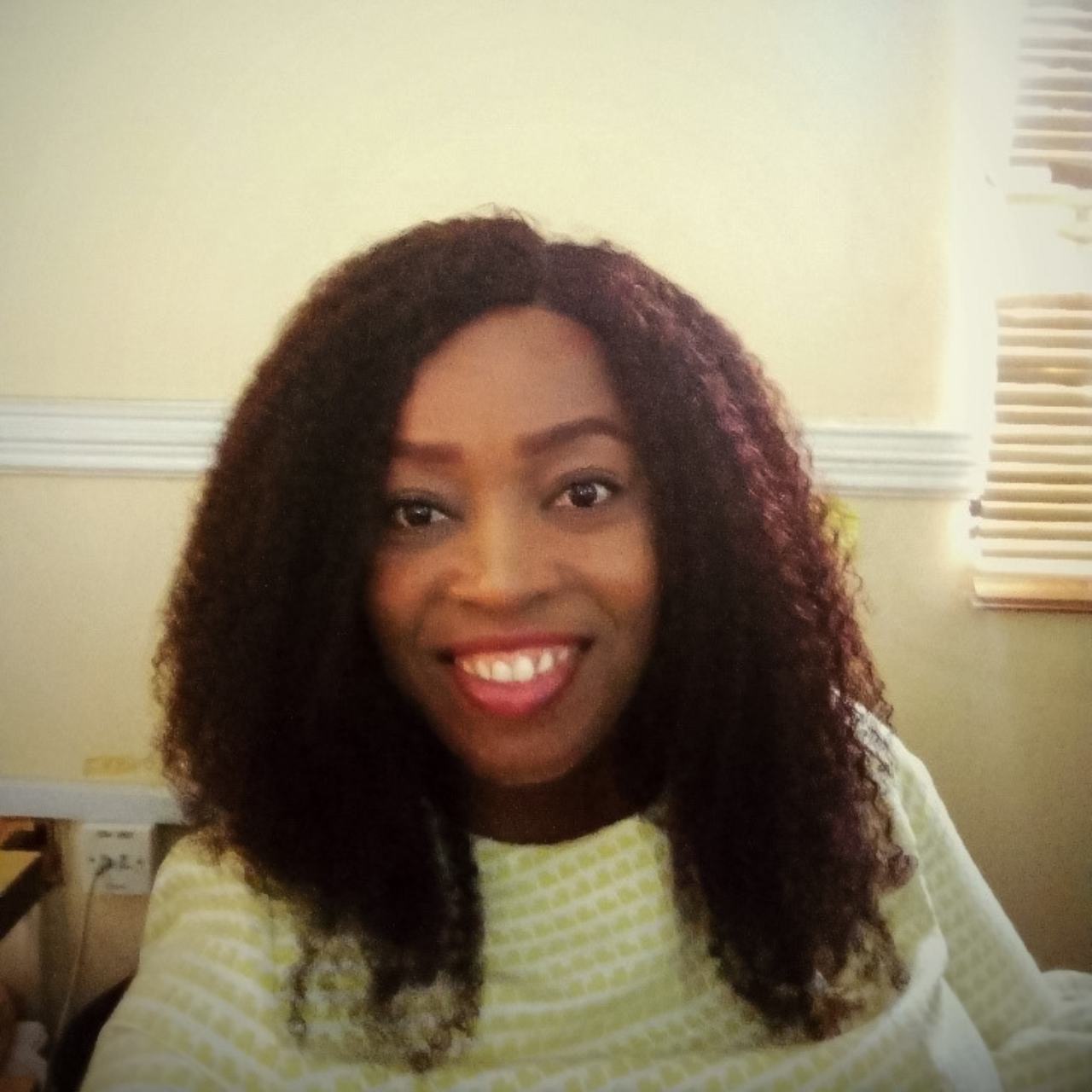 Maryann Edeh was hired in 2020 as Manager, South West Zone of Nigeria for the Deworm the World Initiative, which includes Lagos as well as Ogun and Oyo states, which we have been supporting since 2017. She has been integral to Evidence Action's technical assistance in Lagos. We interviewed her to learn about her experience achieving this milestone for the program.
What brought you to work at Evidence Action and why is this work important to you?
Growing up in a family of six children, my mother always encouraged us to serve and give back through her passionate charity work that targeted vulnerable families, especially women and children in my locality. This led to my keen interest and passion for contributing my time and skills to solving development issues and impacting the lives through volunteerism in my early career days.
In my college days, I volunteered with peer counseling groups that reached out to schools to talk about HIV and how students can prevent HIV and AIDS. I then progressed to a one year volunteer service with WHO for polio immunization for children under 5, where I was involved in supervising independent monitors. So that was where my passion grew.
From there, I moved from the northern part of Nigeria to Lagos to take a role where I supported mothers with children under 5 on how to prepare nutritious meals for their children, as well as water, sanitation and hygiene projects.
I came to Evidence Action in August 2020. I was looking for an organization with a passion for children and a wide reach and impact on the lives of children. Evidence Action's programs are evidence-driven, cost-effective, and implemented at scale, reaching the most vulnerable children. This drew me to the team organization and has kept me motivated.
What were some of the biggest challenges with the deworming campaign and how did we work with the Lagos State government to overcome them
The major challenge with program implementation in Lagos was that the government had to prioritize COVID-19 related activities. This meant that other public health programs like school-based deworming had to be paused because service delivery officers at the community level and the local government level were actively involved in COVID-19 activities such as vaccinations and case-findings.
Getting our government partners to prioritize school-based deworming was difficult at some point because the attention was placed on COVID-19, but we were able to make a case for its importance and ensure that their deworming program commenced. One of the things we did was to involve the WASH unit of the Lagos State government as a key stakeholder in the planning and preparation for deworming, and show that deworming did not compete with COVID-19 activities, but actually aligns with a major COVID-19 protocol, which is handwashing.
What were some of the additional highlights of the Lagos deworming campaign?
Together with our government partners, we held stakeholder meetings at both the state level and at the local government level. These meetings were targeted at key stakeholders including traditional leaders and women's group leaders. We also had private school associations and representatives from the ministries of health, water resources, and environment – all key stakeholders with key influence for the deworming program.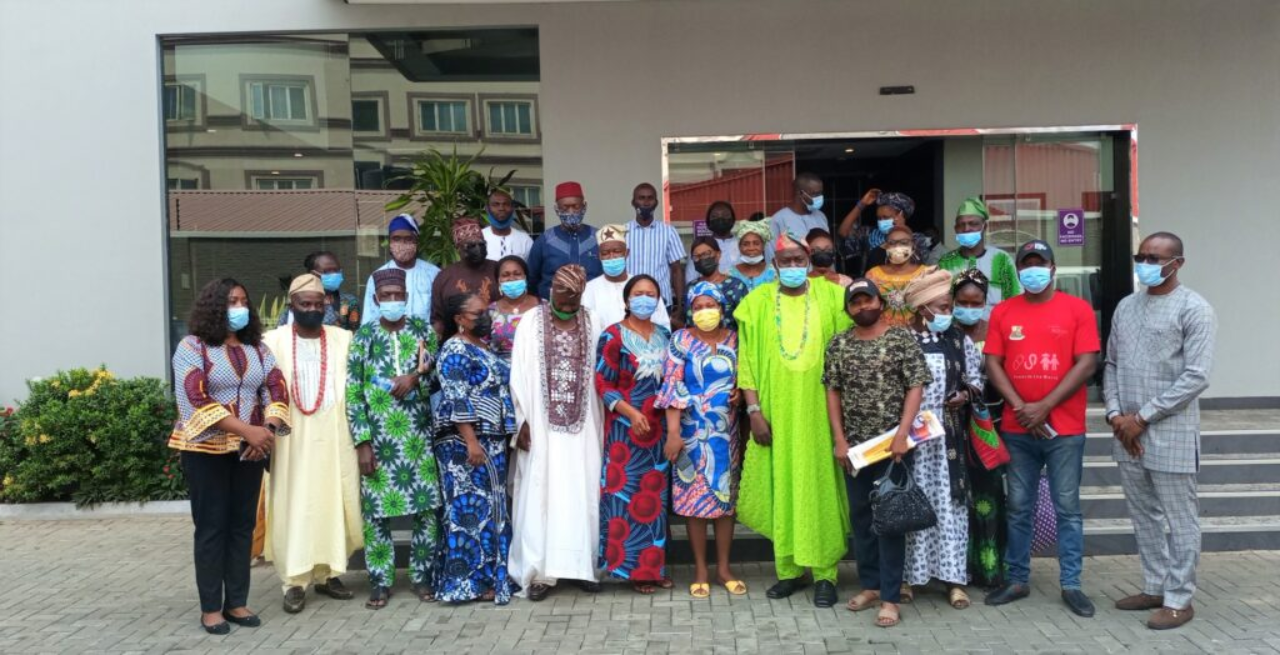 At that meeting we sensitized them on the importance of deworming school-age children, with the goal of getting their buy-in to support the program. As influencers within their communities, they can, to a certain extent, reach the parents within their communities to encourage them to have their children participate, to mobilize them for the uptake of the deworming medicines.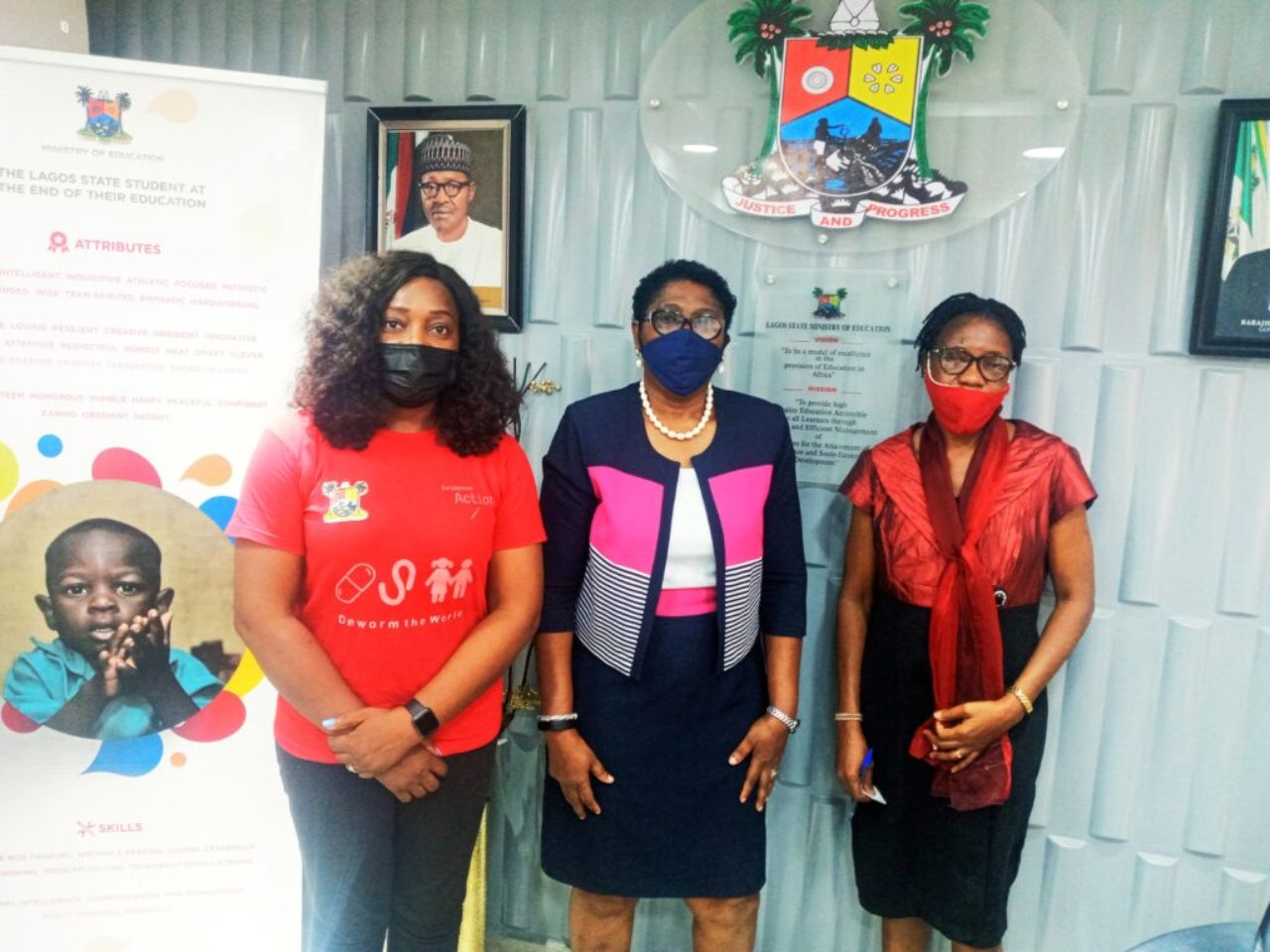 What is the most inspiring part about your work?
Seeing the smiles our work at Evidence Action puts on the faces of the children we serve and their families warms my heart. Our work involves impacting humanity positively and ensuring that all at-risk children have access to improved health, increased access to education, and a better livelihood potential as a result of the deworming campaign. Additionally, I enjoy working with women and children especially from underserved communities. The most fulfilling and rewarding part of my job is the opportunity to make a difference in the lives of these groups.
Focus Area(s)
Program(s)
Location(s)