National Deworming Day in India is the largest single-day public health campaign in the world. As the technical assistance partner to the Government of India, Evidence Action worked closely with national and state governments to support treatment of more than 179 million children on February 10 2016.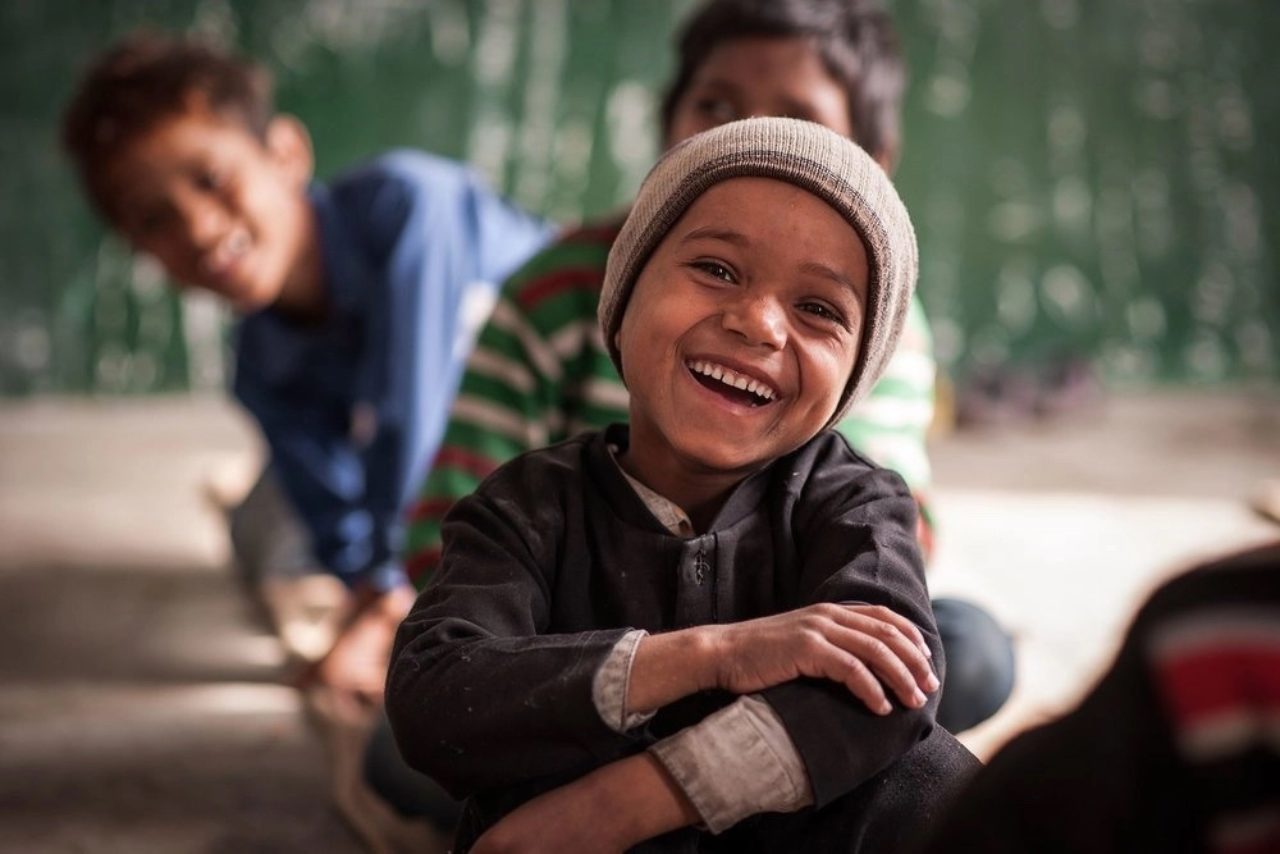 In May 2016, India's Ministry of Health and Family Welfare announced a second round of deworming for states and union territories. India is the country with the highest burden of parasitic worms in the world. The Ministry determined, based on STH mapping and prevalence data, that two rounds per year would be needed.
In August, the second round of National Deworming Day took place in 24 of the 36 states.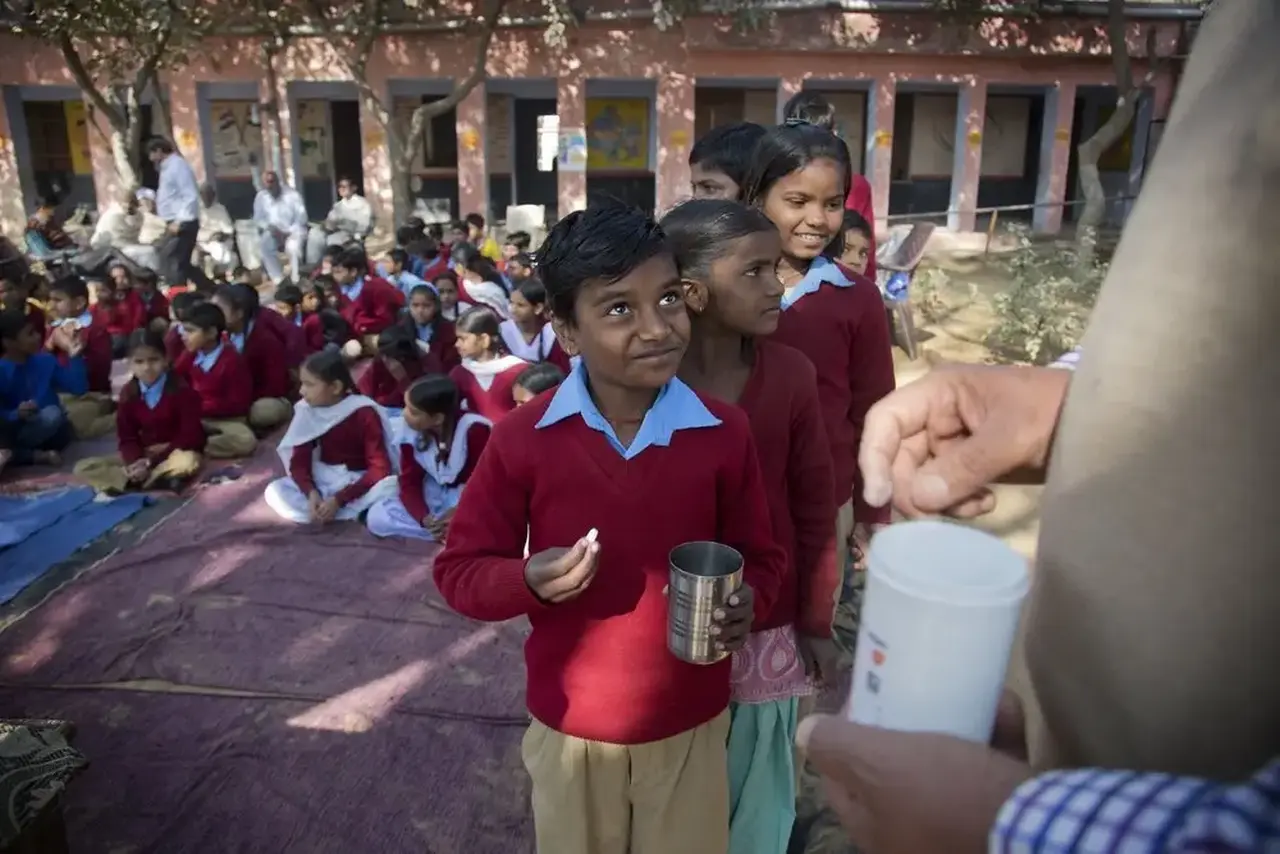 Evidence Action's India team supported this second National Deworming Day round as well. We provided technical assistance to the national government, as well as the state governments of Uttar Pradesh, Chhattisgarh, Telangana, and Tripura – states where we work directly.
Our technical assistance to the national and state governments included advocacy and management for a high quality program; support with mapping of worm prevalence and intensity through surveys; developing material for training and community awareness; planning for timely drug procurement and delivery; and robust monitoring and evaluation of the program to recommend improvements for future rounds.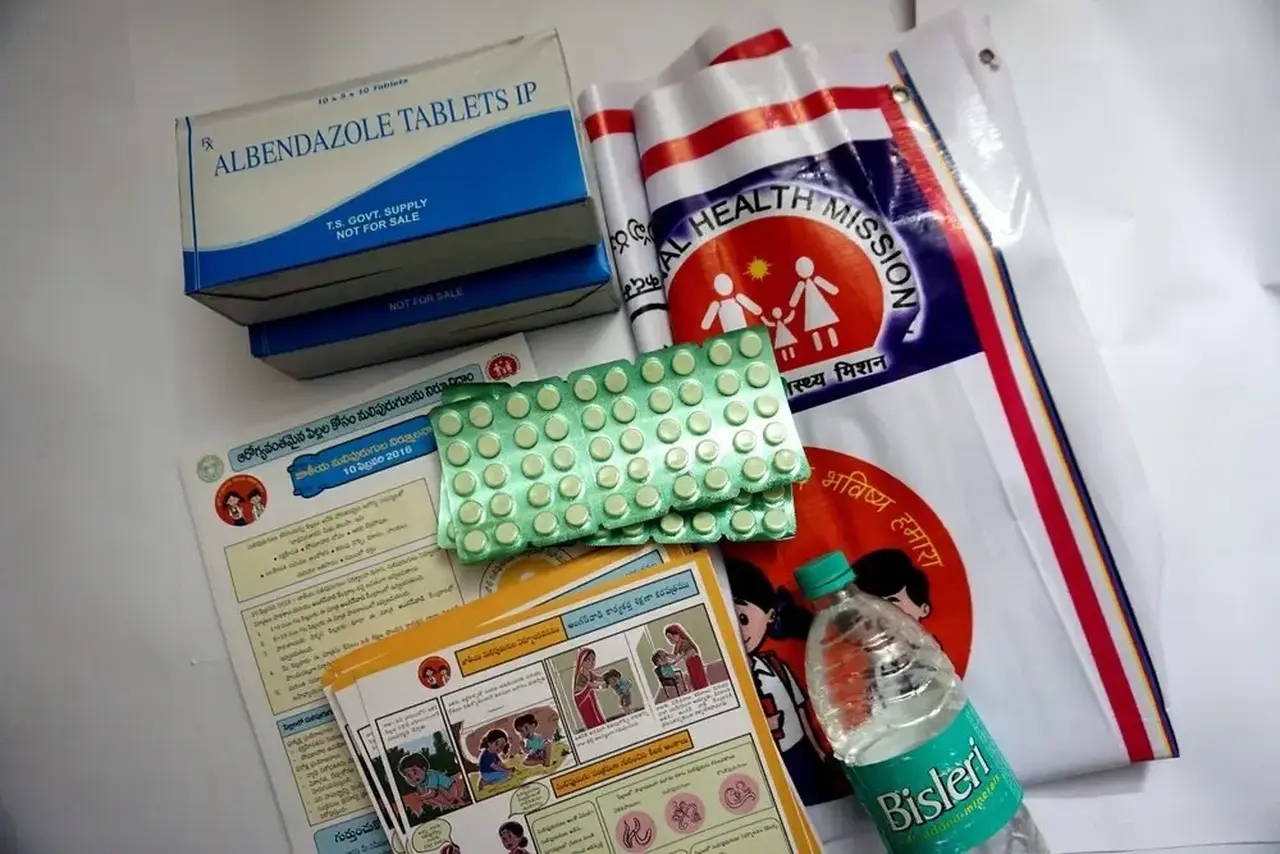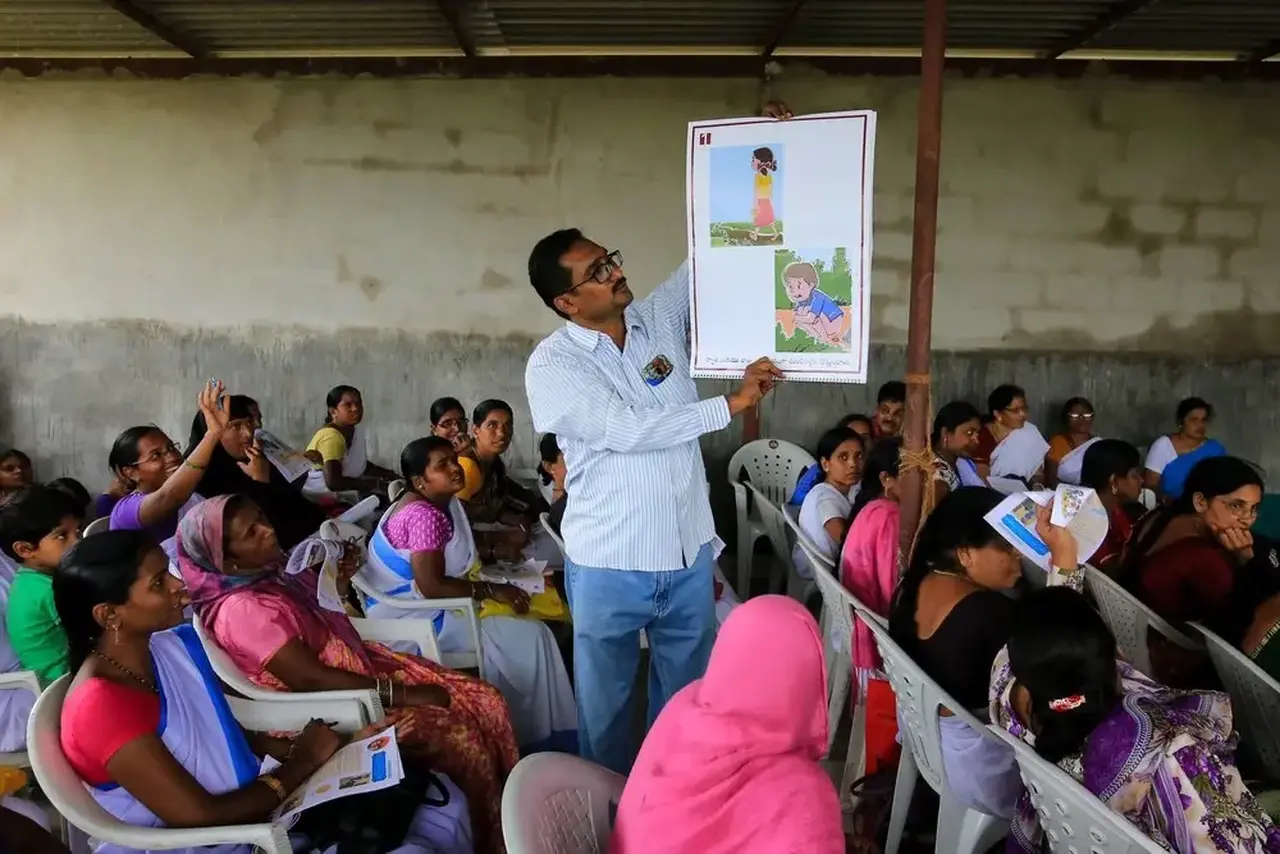 Ultimately, the success of the program hinges on how many children get dewormed. With this in mind, we worked with state governments to ensure the roll-out of a series of community awareness activities. Community awareness is important to inform children, decision makers, parents, and caregivers about why deworming is needed and how the process works. Community campaigns also encourage communities to get all children – including those out of school and thus harder to reach – to be dewormed. Essentially, all community awareness activities are designed to boost program coverage.
Teachers, frontline workers, community leaders, village-based groups, and children participated in these community mobilization activities.
Community mobilization is designed to get attention. For instance, decorated vehicles with loudspeakers drive through communities and announced the date and other details of the program.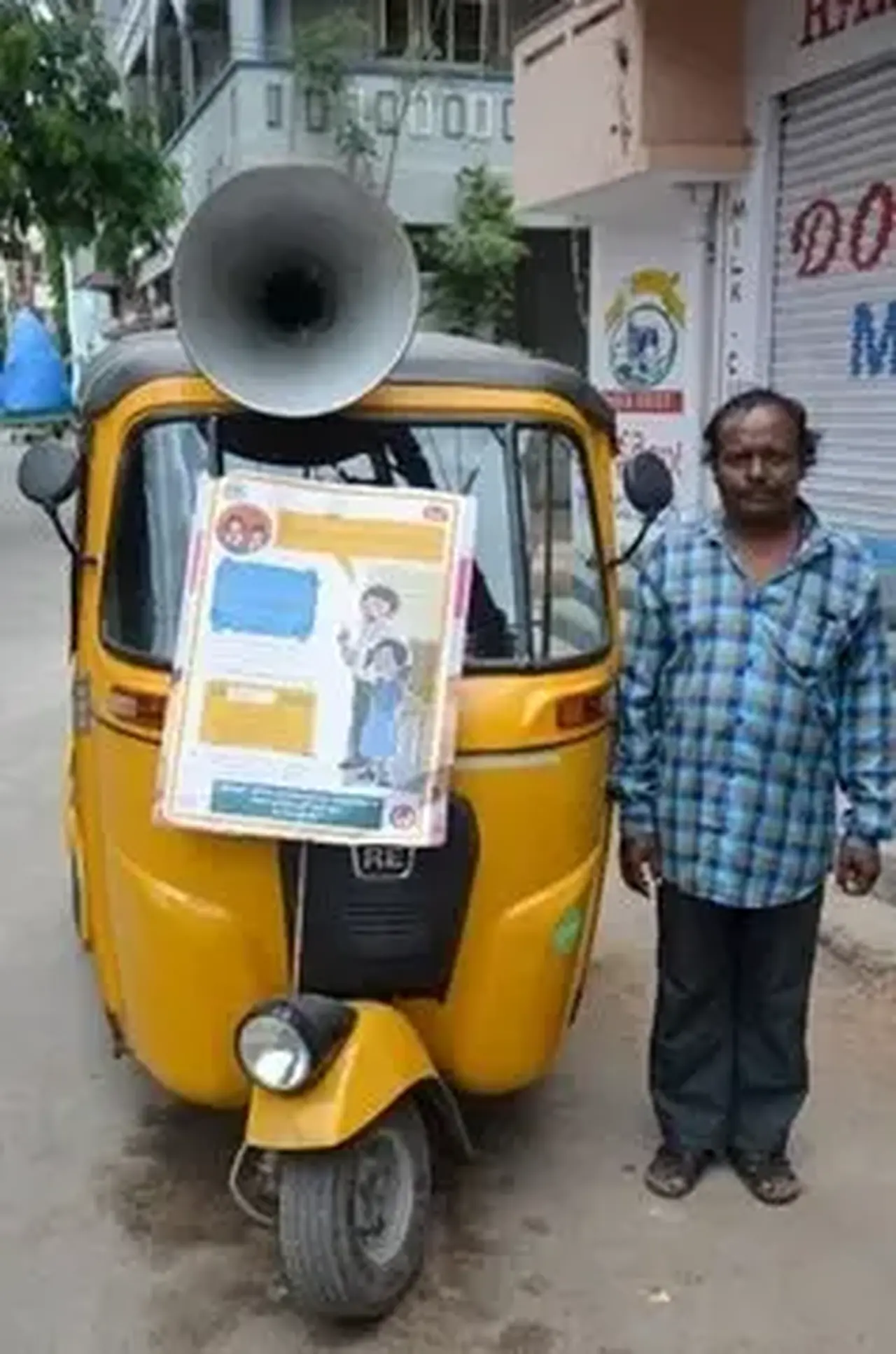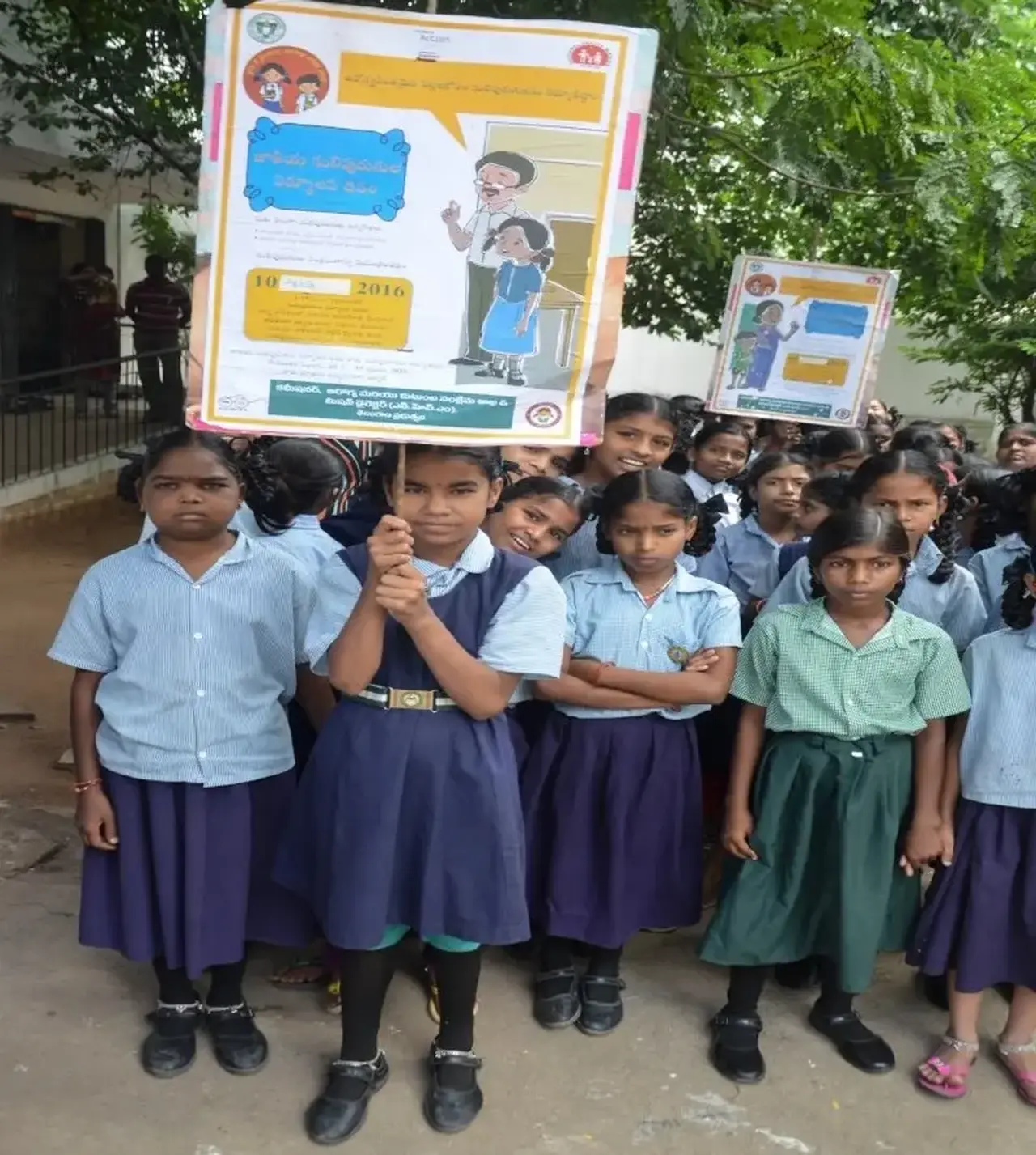 TV and radio ads, talk shows, printed posters and banners also inform communities about the program. We also organized folk artists to perform songs and dances that draw children and parents' attention, and inform them about National Deworming Day in their communities. School children also participate in rallies across villages and towns, holding up banners, cheering, and singing songs about the benefits of deworming.
The state health department placed huge billboards on busy roads to give maximum visibility to the upcoming National Deworming Day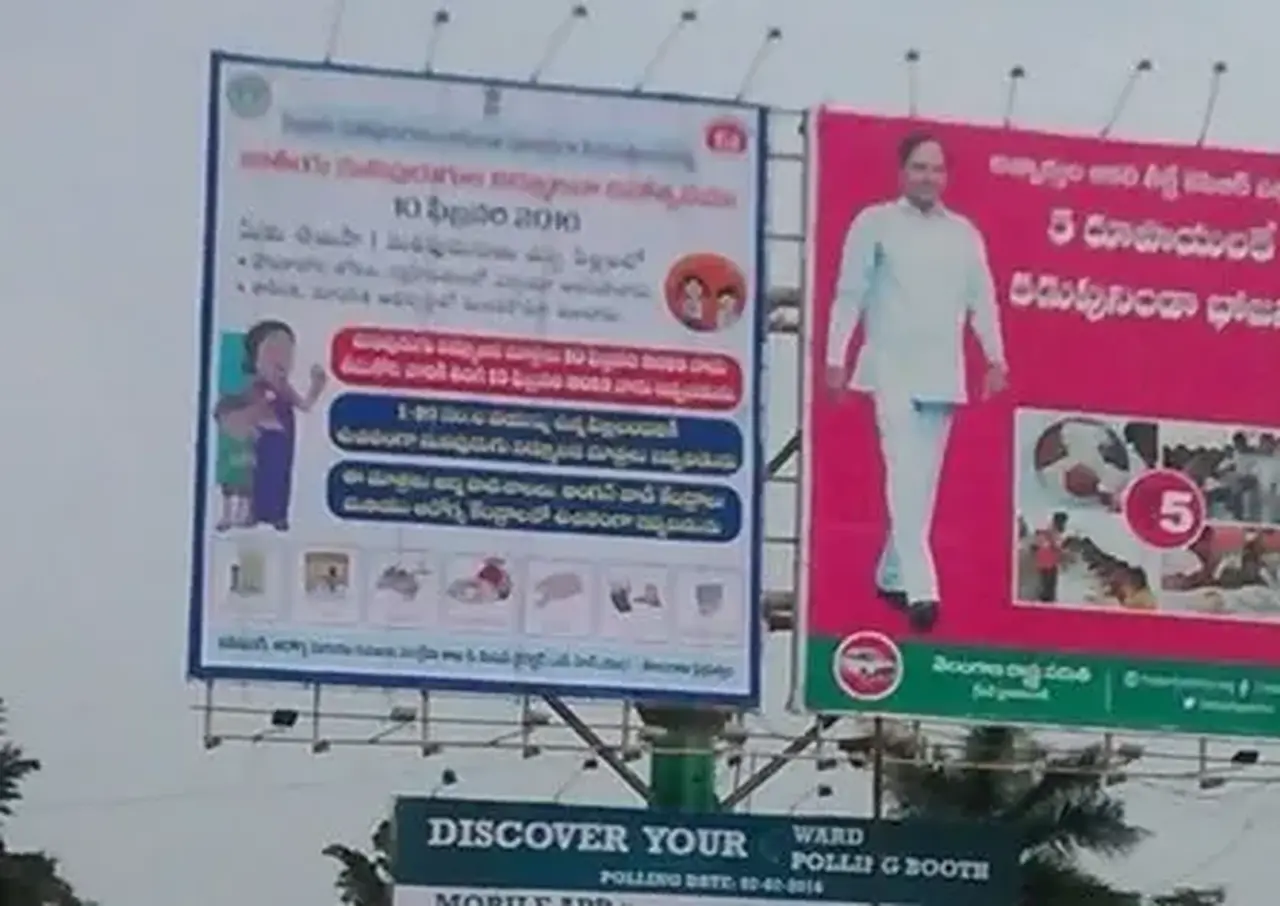 State governments also organized high-level inaugural events to garner media attention and increase political commitment – critical for program scale-up and sustainability.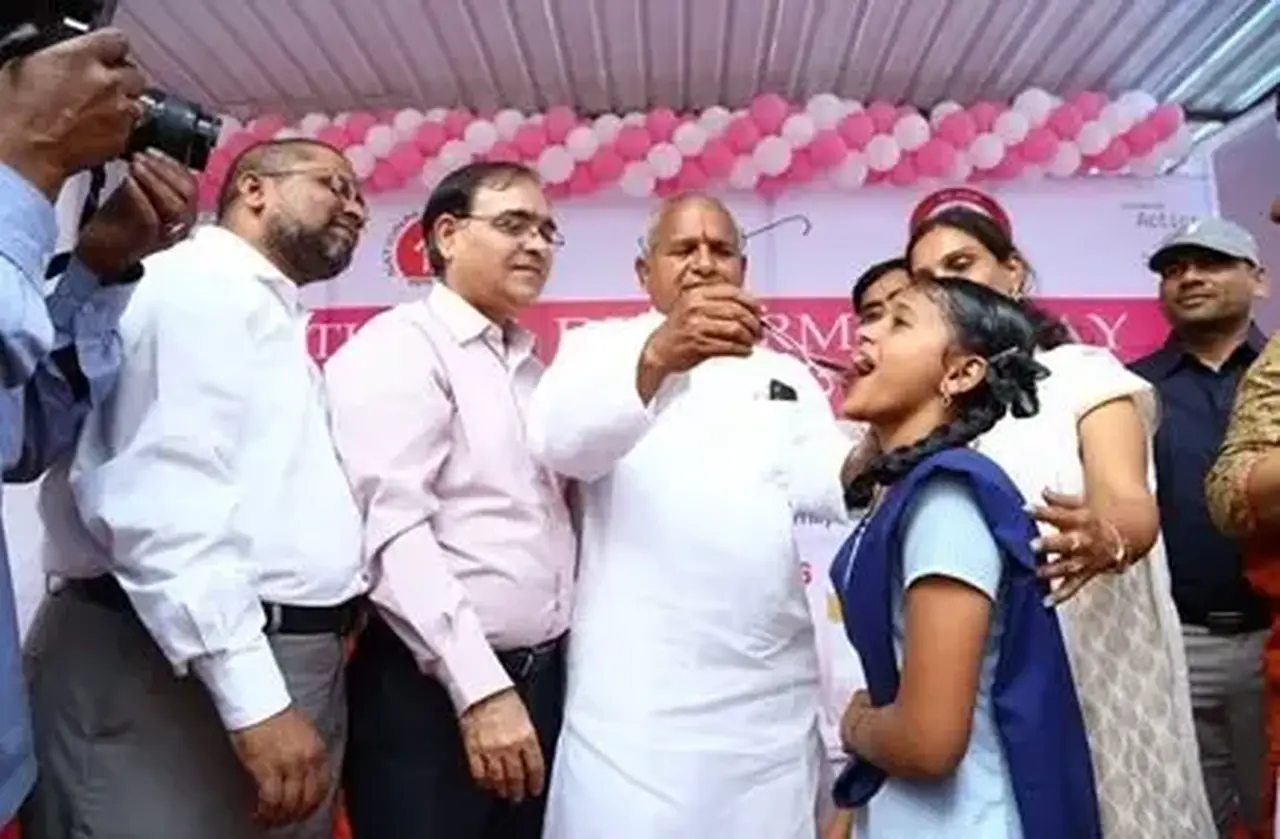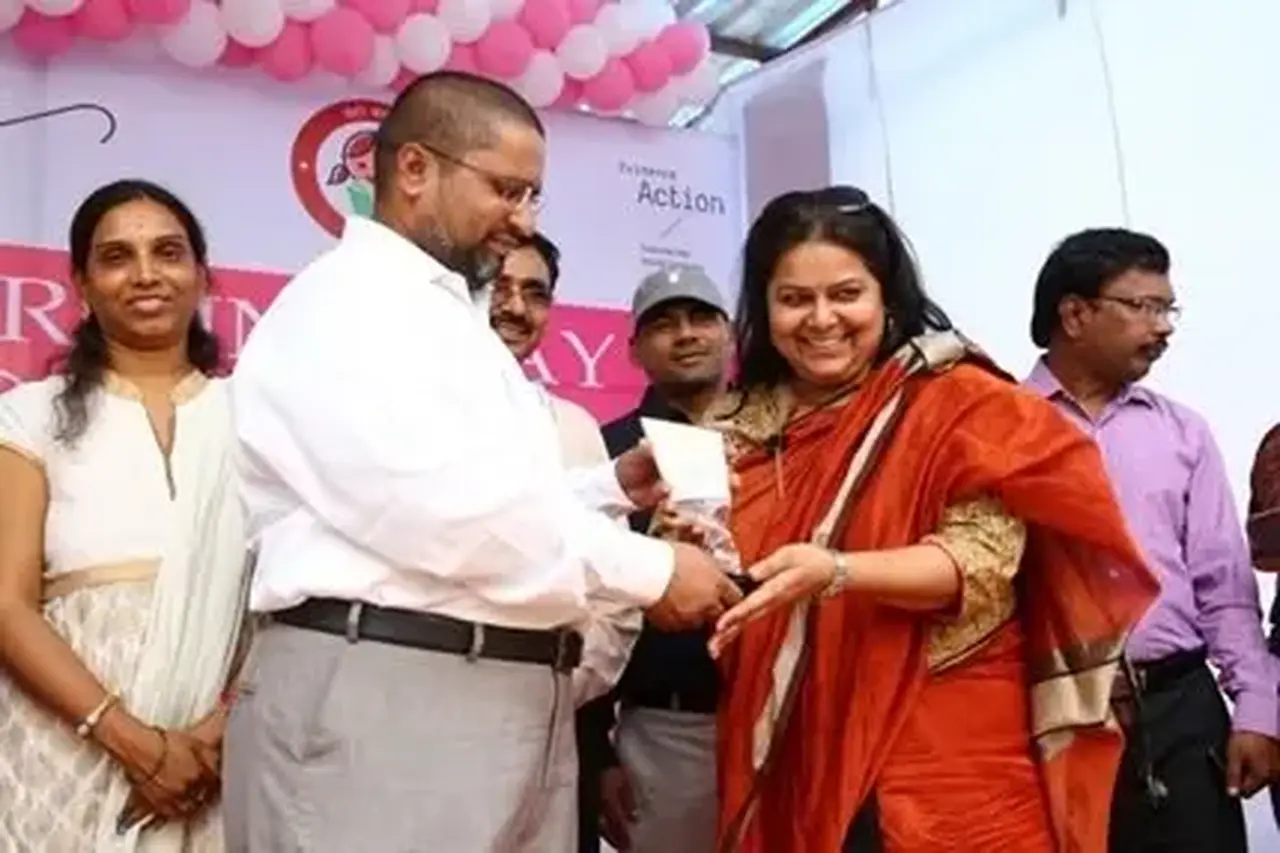 At one of the launch events, Evidence Action's country director in India, Priya Jha, is getting a token of appreciation from Dr. Jyothi Buddha Prakash (IAS), commissioner and National Health Mission Director of Telangana, for the support that we provide to the state government.
The Ministry of Health and Family Welfare as well as individual government and program officials tweeted and posted on Facebook before, on, and after National Deworming Day as part of the social media strategy of the government.


With the second round of deworming for 2016 completed, we are now working with the national and state governments to gather and finalize coverage data on the number of children dewormed in this last round.
India's National Deworming Day is a path-breaking program and unique in its scale and scope.
We thank the government stakeholders, teachers, anganwadi workers, children, parents, and community members who joined hands to enable all children across India to have a chance to live a worm-free lives.
Krimi mukti bharat!
Editor's Note: The author, Chandana Maripally, is the State Program Coordinator for Community Mobilization and Training in Telangana, India.
Focus Area(s)
Program(s)
Location(s)