A Note From Our CEO, Kanika Bahl
As we approach the halfway point in 2021, I am pleased to share recent updates on our progress. Our ability to continue advancing our programs and impact is attributed to our strong in-country teams, who drive partner relationships and service delivery across communities, districts, states, and counties—enabling us to pivot and iterate as circumstances evolve.

First, our India work is rapidly adapting to the needs of the current crisis. Given our deep relationships with states and existing analytics capabilities, we are fortunate to be able to help address the spike in COVID infection. We are supporting 11 state governments in their COVID response, including with rapid data analysis, development of communications materials, and patient and contact tracing. We already supported seven of these states to conduct deworming earlier this year, wherein frontline workers delivered medicines directly to communities as school closures continued. In some states however the recent spike crippling the Indian health system has presented short-term disruptions, both for deworming and iron and folic acid (IFA) supplementation. The frontline health workers supporting these programs, known as ASHAs, have understandably been asked to prioritize COVID patient support, testing, and vaccination activities. Despite the current challenges, the government commitment to these two programs remains high, as evidenced by expansion of our IFA supplementation support to a fifth state last month. Looking ahead to the second half of 2021, planning has already commenced for next rounds of treatment as ASHAs' capacity is realigned.

Second, it was exciting to receive approval from UNFCCC for carbon credits generated by our Dispensers for Safe Water program in Uganda during 2018. Water chlorination is a more environmentally friendly option for making water safe to drink—rather than boiling it, the world's most common water treatment method. The "savings" in carbon emissions from the use of dispensers, once certified, can be traded as carbon credits to generate income that is reinvested in the program. The recently issued credits will enable us to provide safe water access to over 530,000 people for an entire year! Further details can be found on our blog.

Meanwhile our Accelerator's work in Liberia on maternal syphilis testing and treatment has seen great progress since its launch late last year. We supported the government in completing a successful pilot, and helped purchase tests, recently arrived in Liberia, to reach 90,000 pregnant women as the start of a nationwide rollout.

Lastly, I recently participated in a video chat with Michael Kremer and Ted Miguel, the two primary researchers responsible for the incredible evidence behind deworming. It was fantastic to hear the story of how that research came about, now almost a quarter-century ago, and to think what we at Evidence Action have accomplished by following their lead—supporting the delivery of over 1 billion deworming treatments globally.
Best,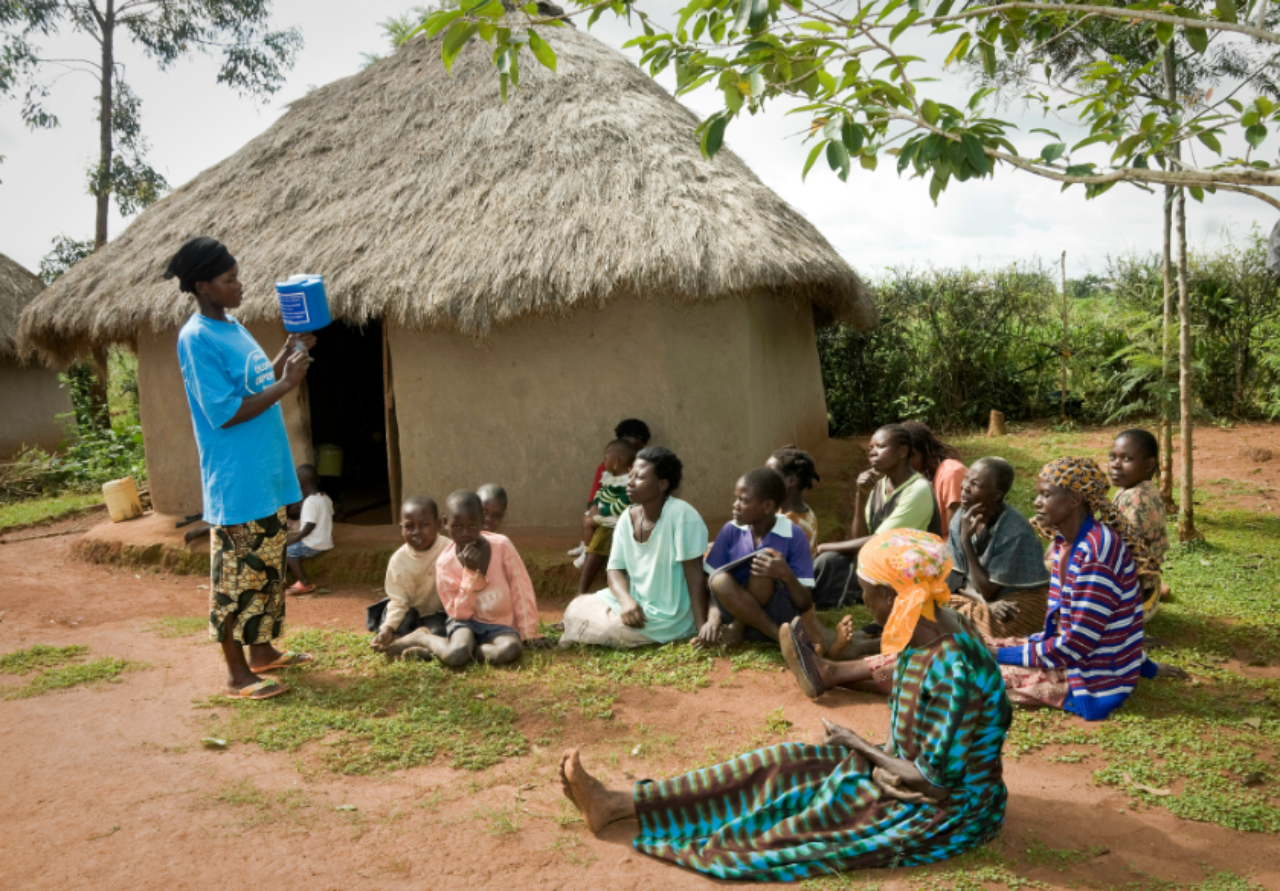 For almost a decade, we have sold carbon credits generated through the use of chlorine as an environmentally friendly water treatment intervention to help fund our Dispensers for Safe Water program. In 2020 alone, the program averted a similar amount of carbon emissions to those generated by 180,000 people over a year.
In this video conversation, Michael Kremer, Edward Miguel, and Kanika Bahl discuss the impacts of school-based deworming in Kenya, how research continues to inform global deworming policy, and new practical tools to further translate evidence into real-world policy decisions.
The Government of Pakistan has taken meaningful steps to contribute domestic financing for their school-based deworming program—a critical element of country ownership.
Nick Kristof urges wealthy countries to dramatically increase funding for vaccinations for developing countries. He argues that inaction will severely affect global progress in reducing extreme poverty, including through critical health interventions such as deworming.
This article argues that a good reason to negotiate a better salary is to donate to highly cost-effective charities like Evidence Action.
This article covers a recent round of school-based deworming in Lagos State, the largest metropolitan area of Nigeria, which we helped to implement.
In this op-ed, Michael Kremer and Edward Miguel explain the enormous negative social and economic consequences that will occur from the recently announced cuts to NTD funding by the UK government—and why treating NTDs, such as through deworming—is such a cost-effective investment in the lives of the poor.
The Life You Can Save will host a virtual crowdfunding event with renowned moral philosopher Peter Singer on June 23 at 6pm AEST. Our own Moses Baraza will talk about the impact that our Dispensers for Safe Water program has on the lives of over 4 million people in Kenya, Uganda, and Malawi. You can register for the event here.

In Milan, Michigan, USA a bar named The Owl hosts a regular fundraising event called "We Give a Hoot" where a portion of their sales is donated to a charity. This summer, they will fundraise for Evidence Action on July 19 and July 20. Go visit them if you live nearby!

We are always looking to hear about the creative ways in which people support Evidence Action. If you want to share with us how you are helping us achieve our mission, send us an email to [email protected] and we might share it in the next newsletter.
Accelerator Consultant – Indonesia
Senior Associate, Maternal Syphilis – Liberia
Country Manager – Malawi
Senior Associate, External Relations – USA
Deputy Director, MLE – India
Deputy Director, Iron and Folic Acid (IFA) Supplementation – India
Director, Programs – India
National Program Manager – India

For all current openings, please visit our Jobs page
We are delighted to introduce Maarten van de Reep, our new Africa Deputy Director, Programs.

Maarten join us with a wealth of operational and strategic leadership experience from international organizations based in Africa and beyond. Maarten was until recently with Marie Stopes International (MSI), where he had been for 7 years in roles including Country Director for Papua New Guinea, Operations Director for Malawi, and recently Country Director for Malawi. Previously, he held various positions with Fred Hollows Foundation, IRC, PharmaPartners, VSO, among others.

Dutch by nationality, Maarten holds a Master's degree in Public Health: Policy, Economics and Management from Maastricht University, and a B.A. in Physiotherapy.
"Evidence Action's mission statement and core values really appeal to me, particularly putting evidence first, delivering value for money, and impact at scale with passion. I am excited to contribute to delivering on those promises."