A Note from CEO, Kanika Bahl
At Evidence Action we've had a rather busy few months. Most exciting is the completion of our new 5 year strategy, which charts a course to double our impact by 2024, measurably improving the lives of hundreds of millions of people and leading the way in evidence-based, cost-effective international development. To achieve this goal, we are redoubling our commitment to our existing flagship programs, and evolving our approach to developing new programs. This includes the launch of an Accelerator to replace our Beta incubator, focused on driving rapid development of new flagships. More details are in our latest blog.
We also made a decision to terminate No Lean Season, a Beta program being tested at scale to deliver improved incomes and food security for rural agricultural laborers in Bangladesh. While the decision was difficult, we believe it strongly reflects our commitment to strategically investing finite resources and capabilities to ensure we have the greatest impact on the most people. We're grateful for all those who responded with encouragement, as well as the thoughtful media coverage outlets such as Vox and the Economist offered.

As always, we hope you find these updates informative – feel free to share this newsletter with those who may be interested in learning about our work. We appreciate your continued support.

With best wishes,
Program and Accelerator Updates
As part of our new organizational strategy, we launched an Accelerator to drive new program development. Replacing Beta, the Accelerator will rapidly identify and grow the next generation of flagship programs. It will prioritize ready-to-scale interventions that leverage our capabilities in scaled delivery, and maintain our emphasis on robust evidence, cost-effectiveness, and impact.
Current projects in the Accelerator include iron and folic acid supplementation in India – we are now launching our support to the Government in India in three states to reach millions of children with access to supplements via school-based platforms (read more here). We are also exploring expanding access to maternal syphilis screening and treatment through supporting governments to scale up use of a new rapid diagnostic test.
We are hibernating Winning Start, a previous Beta program, given challenges in accessing the programmatic budget within the Government of Kenya. This program was designed to conduct foundational literacy and numeracy sessions by connecting youth volunteers with primary schools, using the Teaching at the Right Level approach. Read more here; an explanatory blog is forthcoming.
Deworm the World Initiative
In April, we supported a second wave of deworming in the Islamabad Capital Territory of Pakistan, targeting over 260,000 school-age children for treatment. We plan to support the launch of school-based deworming in four additional provinces later this year.
India's National Deworming Day was held on August 8, targeting 328 million children, of which 207 million reside in states that receive direct technical assistance from Evidence Action. While 27 states observed NDD on August 8, the remaining six states conducted NDD before the end of September; treatment data is being compiled for the round.
Dispensers for Safe Water
We're excited to announce that Dispensers for Safe Water in Kenya has been selected as a Global Best Practice Program – one of 25 projects to be showcased at Expo 2020 Dubai's Small Steps, Big Leaps, Solutions for Sustainable Impact. More details coming soon!
We're tremendously grateful to Water Aid who earlier this year donated approximately 16,000 liters of chlorine to our Malawi program, in response to incidents of flooding in some of the areas we reach. With that support, we delivered over 250,000 liters of chlorine between April and June to help over 600,000 Malawians treat their water.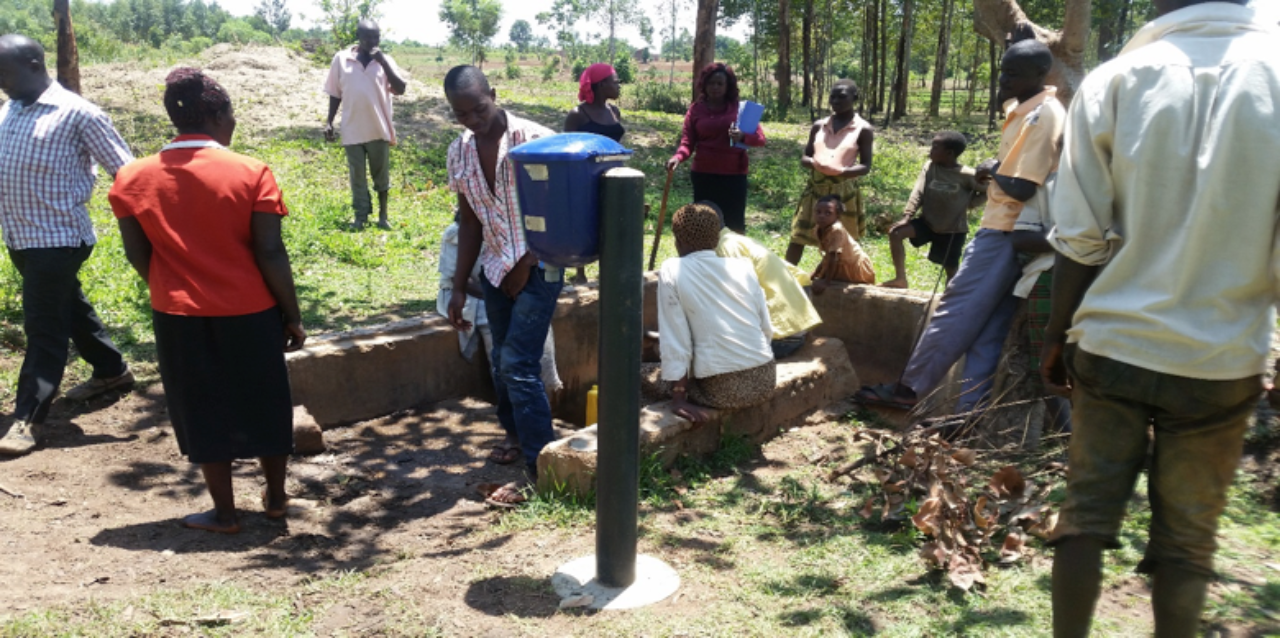 Ryan Noll, our inaugural Chief People Officer, joined Evidence Action in May. Ryan is an accomplished human resources professional with over 10 years of experience in the nonprofit and private sectors for U.S. and international organizations, most recently at Results for Development (R4D). Learn more about Ryan here.
Jeff Grosz has recently joined Evidence Action as Senior Director, Accelerator, leading the new Accelerator to develop our new next generation programs. Jeff has a wealth of experience in global health delivery throughout Africa from his time at the Clinton Health Access Initiative.
Matt Seden is our new Director, Dispensers for Safe Water, responsible for partnerships, fundraising, and strategy – crucial for the oversight and future growth of this flagship program. Matt brings over a decade of experience in international development, most recently the International Rescue Committee.
In Vox, Kelsey Piper shares why she remains optimistic following our decision to terminate No Lean Season.
In an article, the Economist discusses our decision to terminate No Lean Season.
Stacker recently added us to a list of 15 charities where you can see your direct impact and highlighted our Deworm the World initiative.
Leveraging child care center workers in rural villages to reach more children with deworming medication
Fifty-eight year old Geeta is an anganwadi worker – a government-hired personnel employed to provide child care in rural, government-run child care centers. She is trusted and well-respected in her community. Married at fifteen, she moved to Uttar Pradesh after her wedding and has lived there since.
When Geeta completed her intermediate studies (12th grade), she was sure she did not want to work on the farm like other women in her village. Instead, she stayed home and took care of seven children. A local community doctor told her about the opportunity to be an anganwadi worker. She applied, was selected, and opened a center in her house.
As an anganwadi worker, Geeta has been part of National Deworming Day since its inception in 2015. In that time, Geeta says she has watched her community become more trusting of health-related interventions, particularly deworming. Geeta recalls an incident during which she administered deworming medication to a 9-year-old girl whose mother had complained to Geeta about her daughter's low weight and constant fatigue, despite good eating habits. An hour after taking the medication, the girl began to vomit, throwing up three worms – one of them about 12 inches long. Almost immediately, the girl began to feel better.

India's National Deworming Day utilizes anganwadi workers in rural communities across the country, to ensure that children below school-going age and those not enrolled in school receive deworming treatments that are critical to improving their wellbeing.